FOSS4GUK Online 2020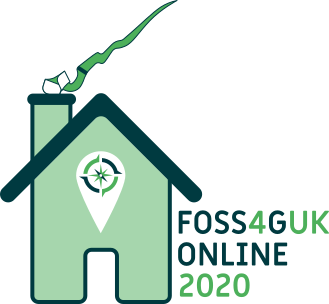 Hi! I'm Jo *waves*
I'm the chair of OSGeo:UK and it's my great pleasure to welcome you to this event.

Flickr: Bob Duran CC-BY-2.0
FOSS4GUK Online 2020 is an event run by the UK Chapter of the global Open Source Geospatial Foundation, so it's my great pleasure to introduce the President of OSGeo, Angelos Tzotsos, to say a few words about the foundation and what it is for, then I'll say a bit more about the UK chapter.
OSGeo:UK was conceived as an idea at FOSS4G 2006, and had it's first meetup in 2008...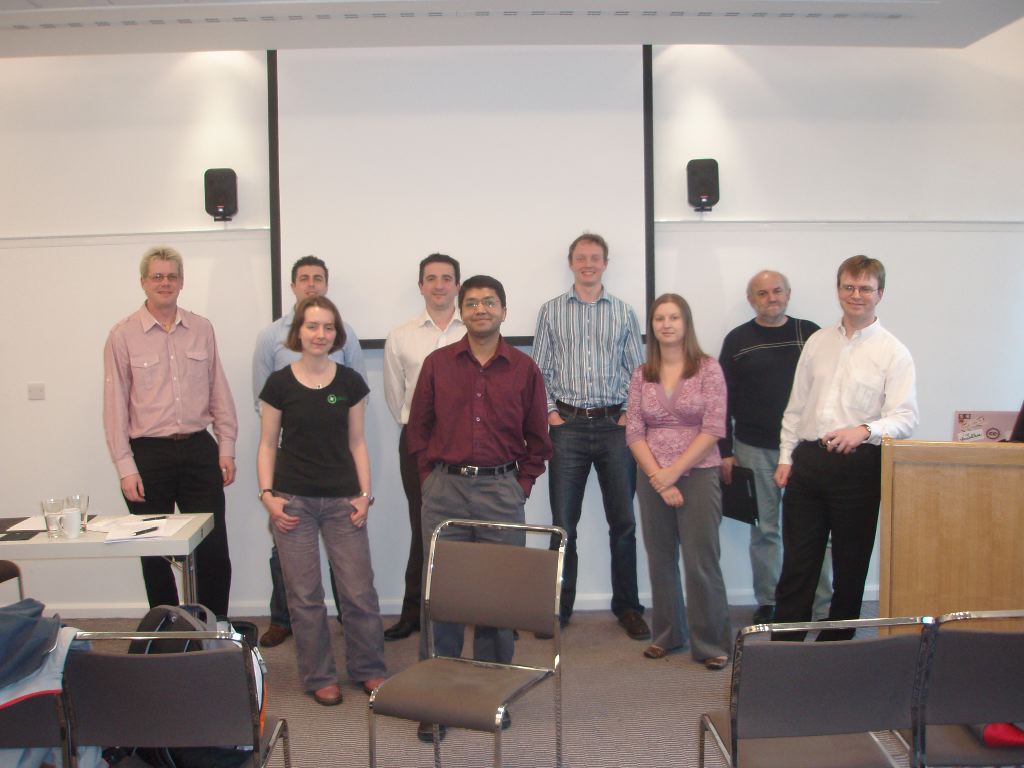 The original aims of the UK Chapter were to help campaign for open geospatial data, and to promote the use of open source software in the UK. OS Open Data wasn't yet a thing, OpenStreetMap was very basic, and Open Source wasn't widely used.

Looking back at FOSS4G 2006...
QGIS was at version 0.8
PostGIS was at version 1.2
GRASS GIS was the most widely used desktop GIS, evidenced by the fact that it had several conference streams all to itself!
Things have progressed...
What OSGeo:UK does now is facilitate and sometimes organise events, previously IRL but now online.
We use the funds we make from running these events to financially support open source geospatial development.
We also provide a community for UK-based users and developers.
Now you're all part of our community!
Before I hand you over to the people you're actually here to see, some thanks and some housekeeping
Thanks in no particular order to:
Everyone for attending
Everyone who made a donation
My lovely fellow committee members who've done much more than me
Our volunteer hosts and co-hosts
Housekeeping
We have a Code of Conduct, which now specifically covers online events. If you experience any issues or have any concerns throughout the day then the committee are here to help. Get in touch with us by emailing foss4guk.osgeouk@gmail.com
Pikrepo.com
Recording
We are recording all the talks and will get them processed and up onto our YouTube Channel as soon as we can
Needpix.com
Twitter
We have two twitter hashtags for the event. Use #FOSS4GUKOnline for general comments (though remember there's a person at the end of every tweet or mention), and use #FOSS4GUKHelp for tech support. We'll be monitoring that hashtag and will do what we can to help.
Needpix.com
Remember... this is the first time any of us have organised anything like this, so if something doesn't go according to plan, try not to worry and we'll do our best to sort it out
Flickr: Cameron Bennett CC-BY-NC-2.0
One more thing...
If you would like to show your appreciation for the effort that the speakers and organisers have put in, then donate! To any charity of your choice! Any amount!
Details are at uk.osgeo.org/foss4gukonline2020
Thank You!
Jo Cook, and the rest of the OSGeo:UK Committee
Now on with the talks!